Berthold Technologies
Manufacturing some of the highest quality equipment, Berthold Technologies is known for hand held radiation protection instruments, hand and foot monitors, low level alpha/beta counters, stack and liquid effluent monitors and a host of detectors and sub-assembly products to create custom systems.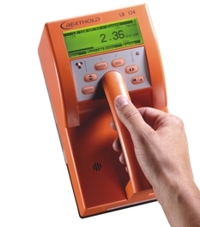 Next Generation Contamination Monitoring: Berthold Model LB 124
(Download a product brochure here.)







LCS repairs and services Berthold Technologies instruments. We offer a repair/exchange counter tube replacement program for sealed gas proportional counter tubes. Check our site again soon for an on-line catalogue and complete listing of available Berthold Technologies radiation protection products.
Investigate our Service Center...